Save Tire Wear and Fuel…Keep Your Loved Ones Safe
RightPSI™ is a tire cap that gives a clear visual indication if your tires are over or under inflated. The product also has a patented flow through mechanism that allows you to pump directly though the cap and use it as a gauge while filling.
Peace of mind on the road
Improve gas mileage and decrease tire wear
RightPSI™ is a certified Green Company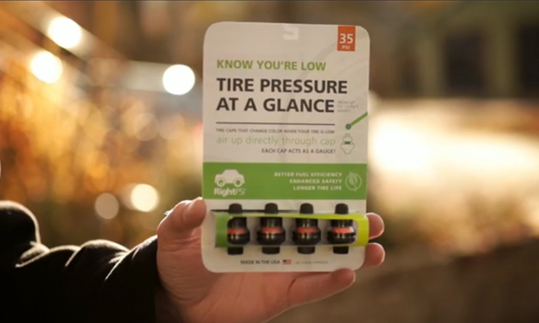 Visible from more then 20 feet away,
RightPSI™ tire caps change color when your tire pressure is low.
With RightPSI™, you can quickly and easily KNOW YOU'RE LOW™.