Improperly inflated tires affect all aspects of our on-the-road lives.  Studies have shown that those driving with improperly inflated tires are at a much greater risk for accidents.
Aside from safety, tire pressure also directly affects our wallets and our environment.
But let's face it…most of us simply don't take the time to check tire pressure regularly, or know how to do it properly.
With RightPSI™, anyone can quickly and easily check their tire pressure at a glance.
---
Dependable
Clear Binary Indication – KNOW YOU'RE LOW™
Always accurate
Never leaks or causes leaking
Overfill indication
Durable
Easy to Use
Easy to install
No tools required
No gauge required
No PSI knowledge required
Easy, Quick, Intuitive filling
Unobtrusive
Small
Not colorful
Only noticeable during active indication – visible up to 20 feet away
Can be used as a tire pressure gauge

With RightPSI™, you can quick and easily KNOW YOU'RE LOW™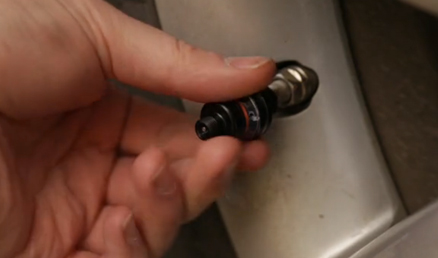 Low tire pressure affects our safety, our fuel efficiency and our impact on the environment. RightPSI™ solves these problems by letting you know when your tire is low. RightPSI™ screws onto your tire stem. Once on, you never need to take it off because you fill right through it! When pressure is too low, the cap turns Orange, if pressure is correct, it is Black and if the tire is overfilled, it turns Yellow.
The signature Orange warning of RightPSI™ can be seen from up to 20 feet away. The Orange or Yellow indication disappears when you have the right air pressure. 
RightPSI™ is a US company made in Montana.  Our goal is to create high quality, accessible products that help the environment, save people money, and increase safety on the road.
Each Cap acts as a Tire Pressure Gauge