The RightPSI™ Story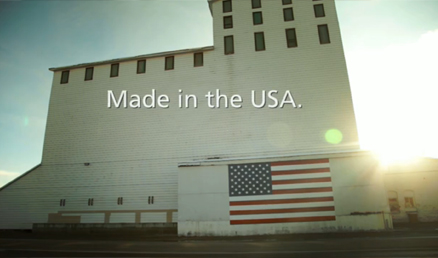 RightPSI ™ is a US Company made in Montana. Our goal is to create high quality, accessible products that help the environment, save people money, and increase safety on the road.  Our fill through tire pressure gauge provides motorists with easy and efficient methods to ensure that their tires are precisely pressurized at all times. This patented tire cap also gives the consumer the peace of mind that comes from knowing that a tire is filled correctly.

Twitter

Facebook

Linked In
The Team
President & Founder
John founded RightPSI™ in 2007 very soon after receiving from his father the original patent for the initial RightPSI™ design. John built RightPSI™ with the investment of Family & Friends and developed the product and Company through to the success of working product prototypes. Previously, John spent a decade as a financial analyst for a top investment firm and a hedge fund, after time as a private banker at Credit Suisse. Together, John and his father are the controlling shareholders of the Company. John earned an MBA from Willamette University and a BA from Whitman College.
Associate, Sales & Marketing
Jack joined RightPSI™ in January 2014 to lead the Company's successful 2014 Kickstarter campaign and accompanying PR push and to build the company's foundation. Jack manages distributor contacts and coordinates the Company's outreach campaigns. Jack holds a BA from Washington and Lee University, with a degree in Accounting and Business Administration.
The Consultants
Clinton P Cowen
Technical Consultant
Clinton established CPC Plastics, Inc in 1988 and is globally recognized as being a leading authority in plastics engineering. He has decades of hands-on plastic materials, design, manufacturing, and plastic failure analysis expertise, he has testified in more than +100 cases involving plastics litigation. Clinton achieved status as a Senior Member of the Society of Plastic Engineers in recognition for his years of dedication and work within the plastic industry. His expertise is often sought by national news outlets including televised and printed media.
Fred Starkey
Technical Consultant
Starkey is a test and manufacturing development engineer with 25 years of experience.  He began working with RightPSI™ in 2007.  Starkey has been a long-time service provider to General Motors in assisting with the introduction of new products and technologies. Starkey was recruited by Schrader Automotive early in the development of their Tire Pressure Monitoring Systems.  He was responsible for development and execution of TPMS qualification and managed launch quality processes for the first GM and Chrysler programs. He has also provided product readiness assessments for three other TPM upstarts. In addition, Starkey provides Electrical/Electronics Systems-development services for leading consumer electric vehicle manufacturers including Myers Motors.  As an independent consultant, Starkey began evaluating the RightPSI™ product design in depth.  He then worked with the team to create a design testing and validation process for the initial product prototypes.